Be proud and create your pride with paper.
With the 2020 Dublin Pride Parade not taking place due to COVID-19, the parade, along with a lot of the festivities moved online and everyone was encouraged to get involved and show their pride by making the most of it at home! Similar to the DFB paper models these were created to let people create their own 'Paper Pride Parade' at home, being able to print them on a standard home printer and then completing the model with glue and scissors! They are based on the buses seen in previous years' parades and there is also a blank design encouraging others to make and design their own parade livery and decorate with whatever they have!
The 2020 open-top design created is based on the theme of "Pride...In Everyone" showing a vibrant upbeat livery echoing the smiley face emoji in the design. The 2021open-top design is based on the theme of "Dublin Pride" with the names of the Dublin suburbs being displayed across the whole design.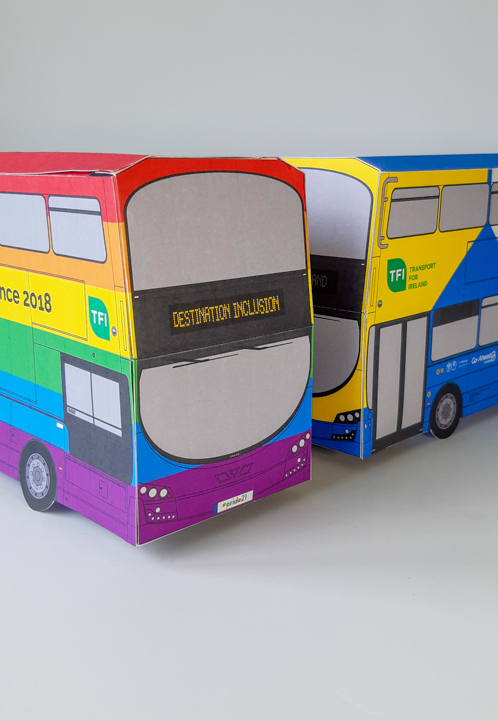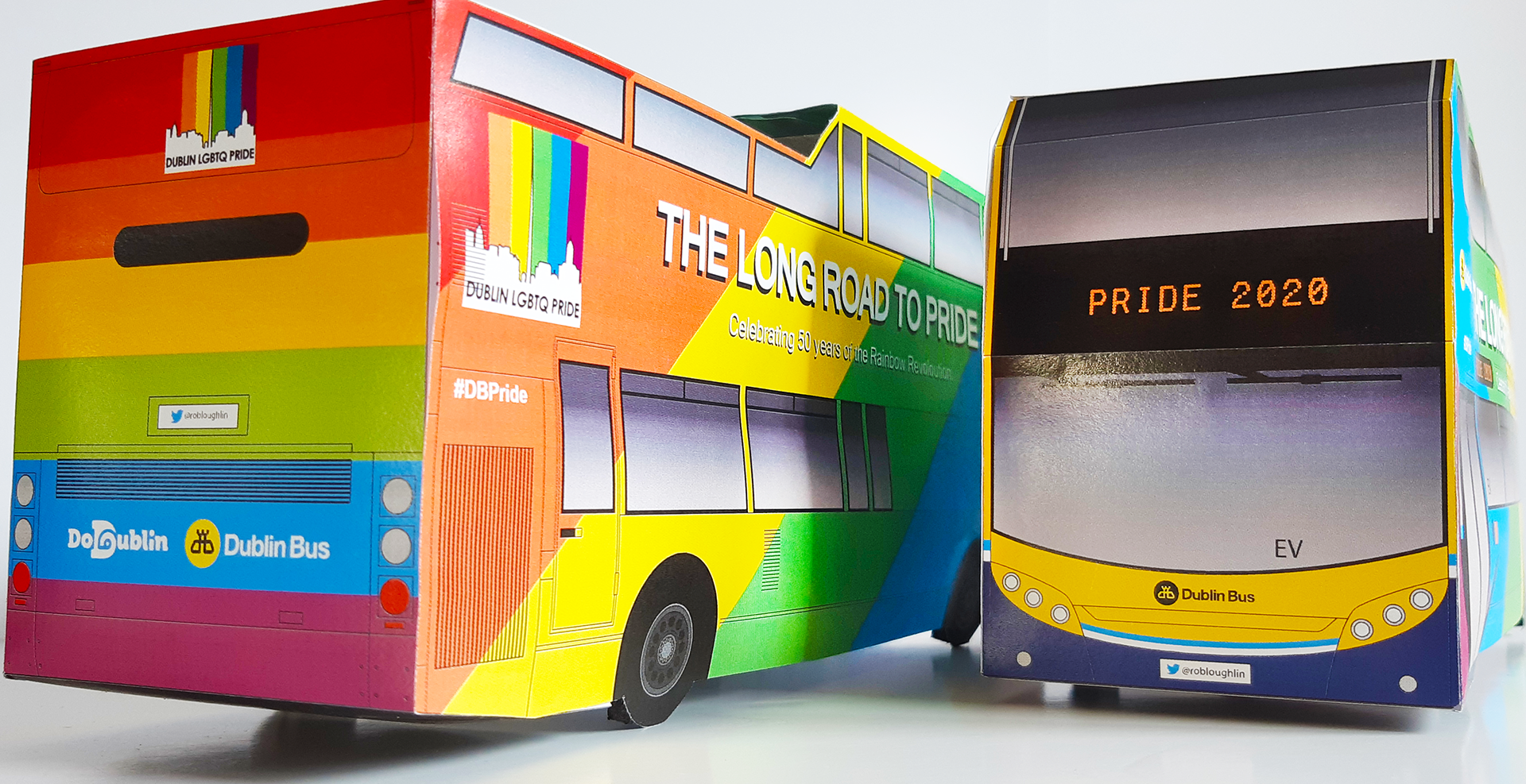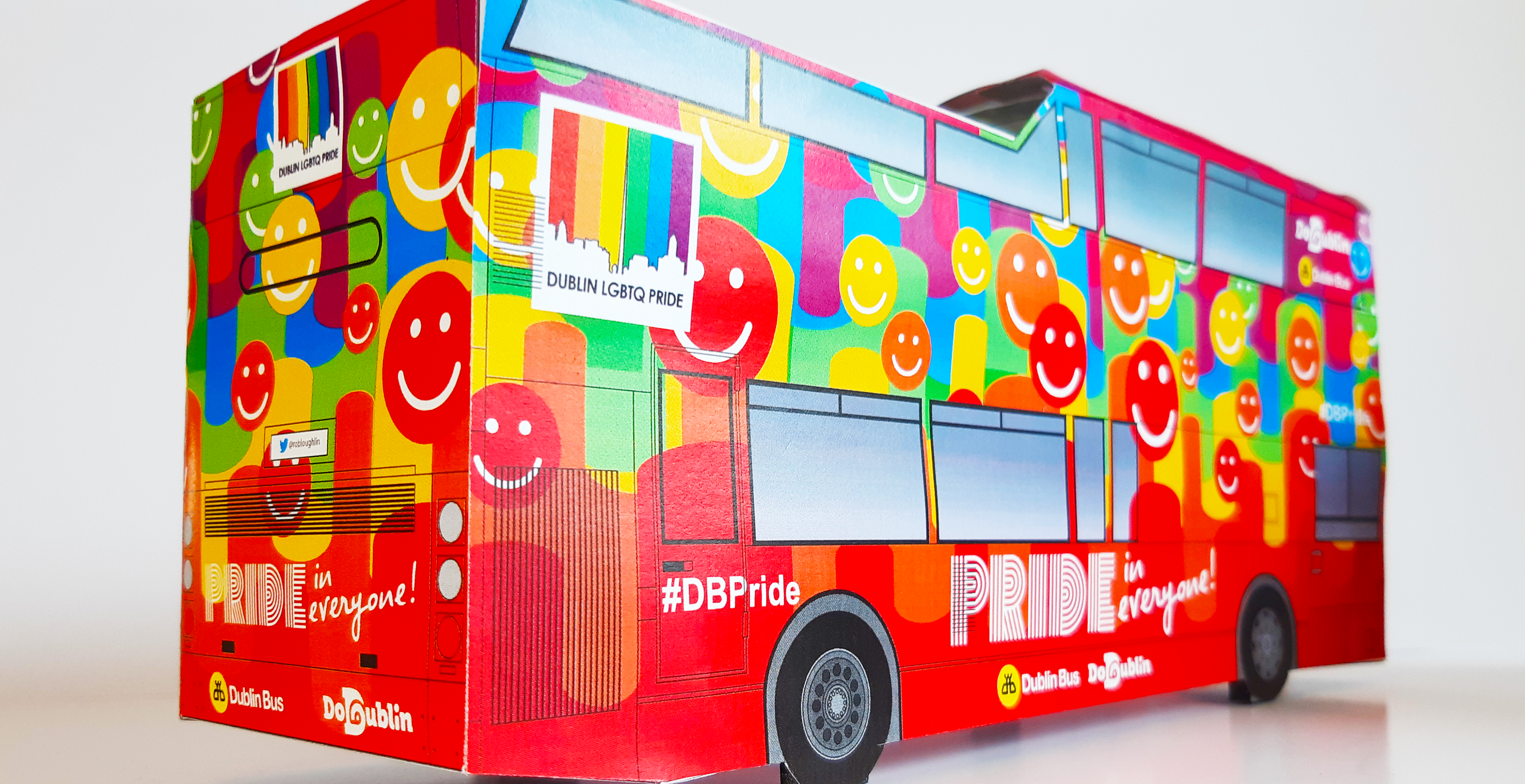 © COPYRIGHT WWW.ROBLOUGHLIN.IE 2021